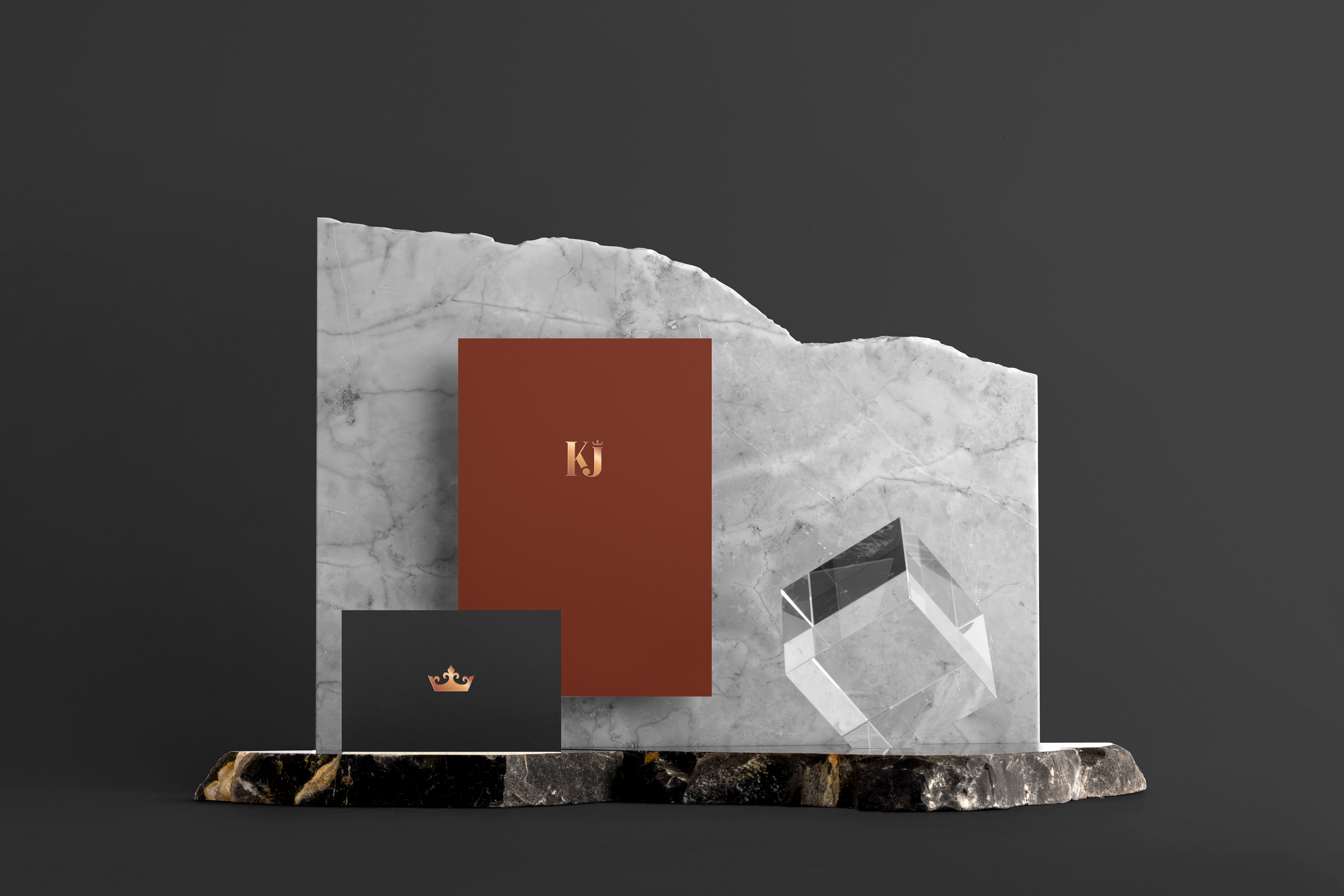 BESPOKE DESIGN
–
KJ is one of a few bespoke jewelry design brands based in Hanoi, with over a half of decade experience of making exquisite and unique pieces of jewelry. Aiming to create a one-of-a-kind piece of jewelry — that well-speaks customer's story and personality, KJ devotes passion, dedication, and meticulous attention to craftsmanship.​​​​​​​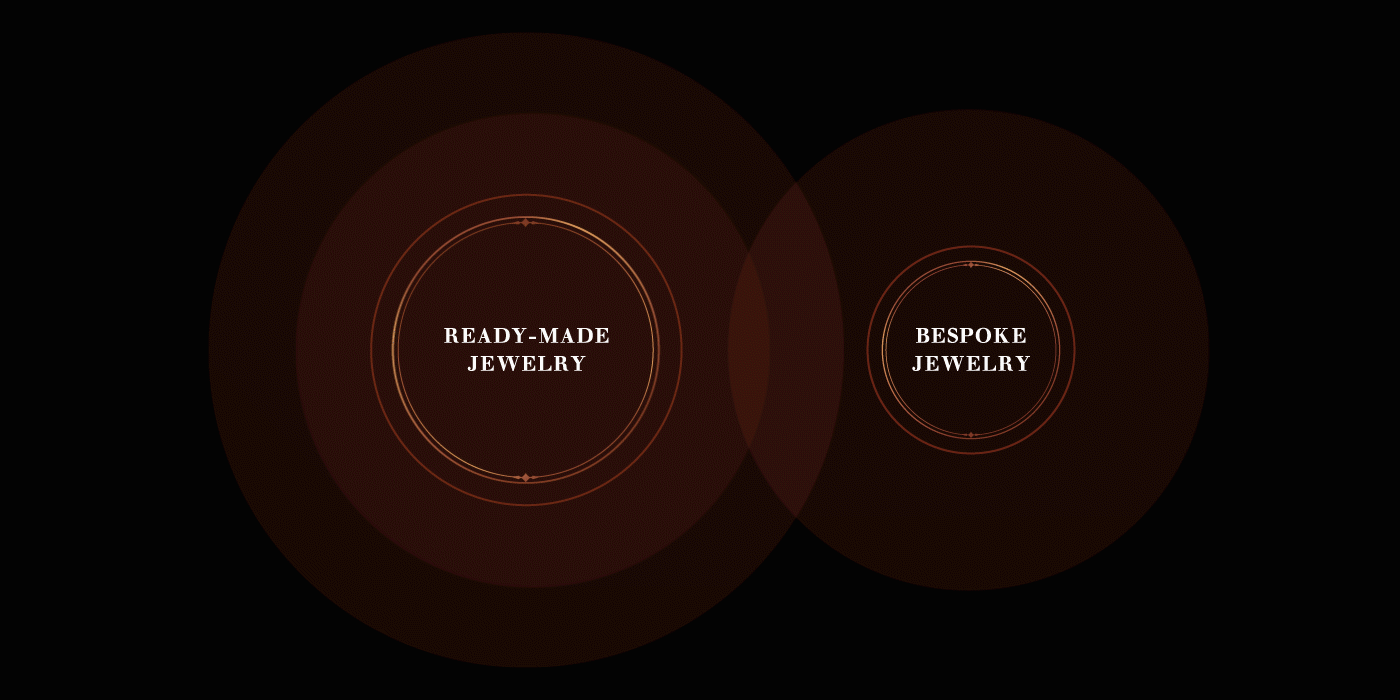 –
While delving into initiative studies for KJ, we discovered the fact that there was such a promised land for KJ and their bespoke products amidst the market spoilt for choices of ready-made jewelry. Big brands rarely provide this kind of service, or at least offer it at a quite overwhelming price.​​​​​​​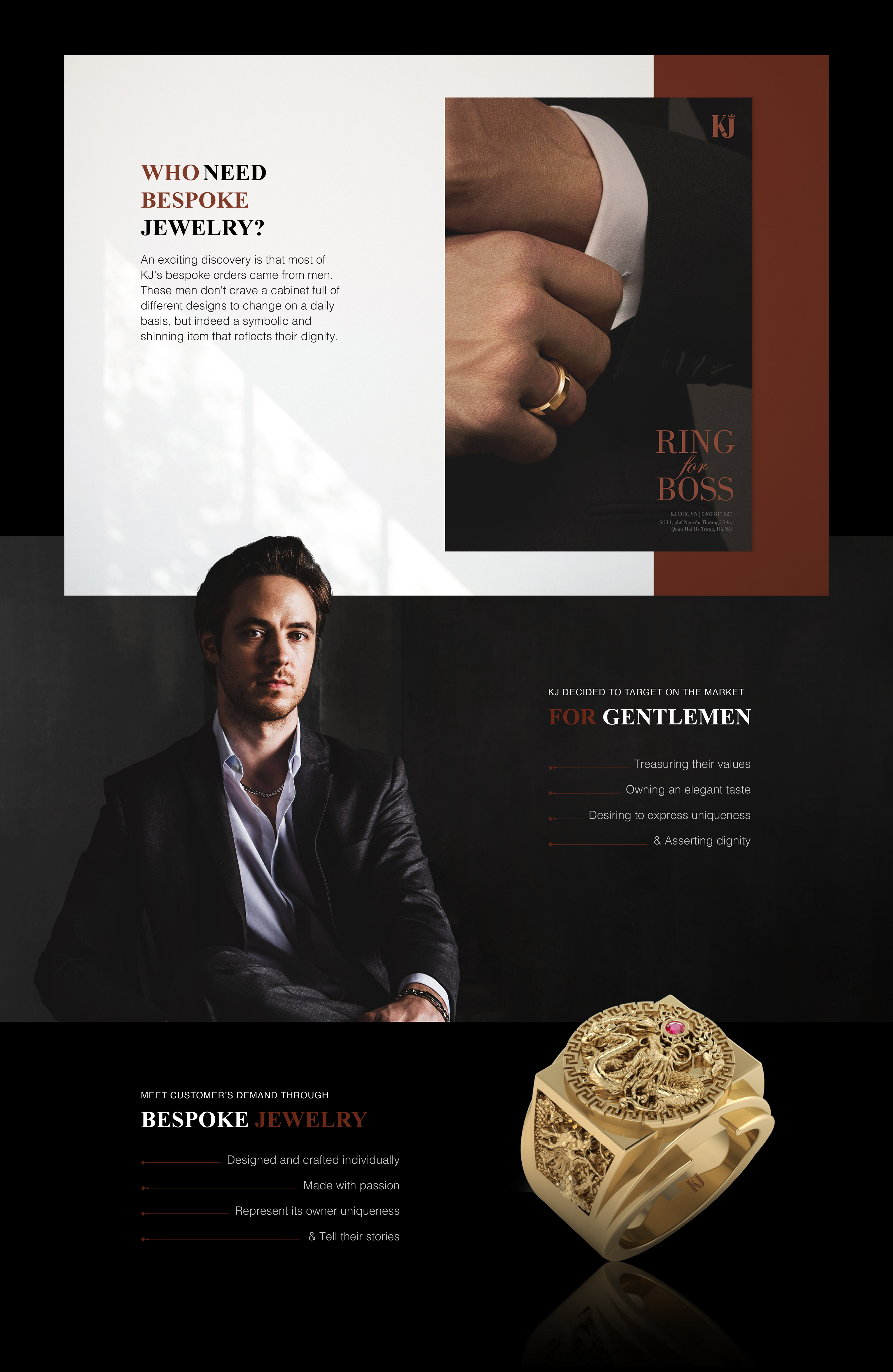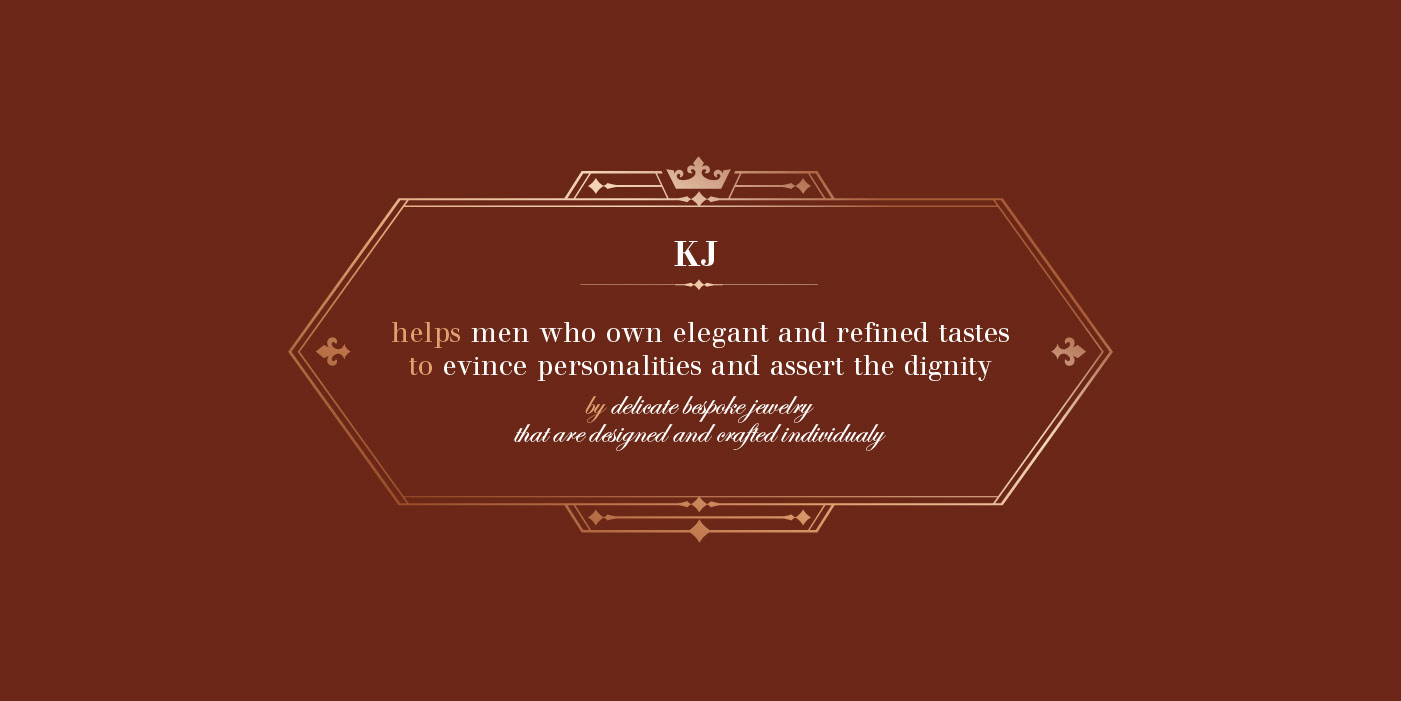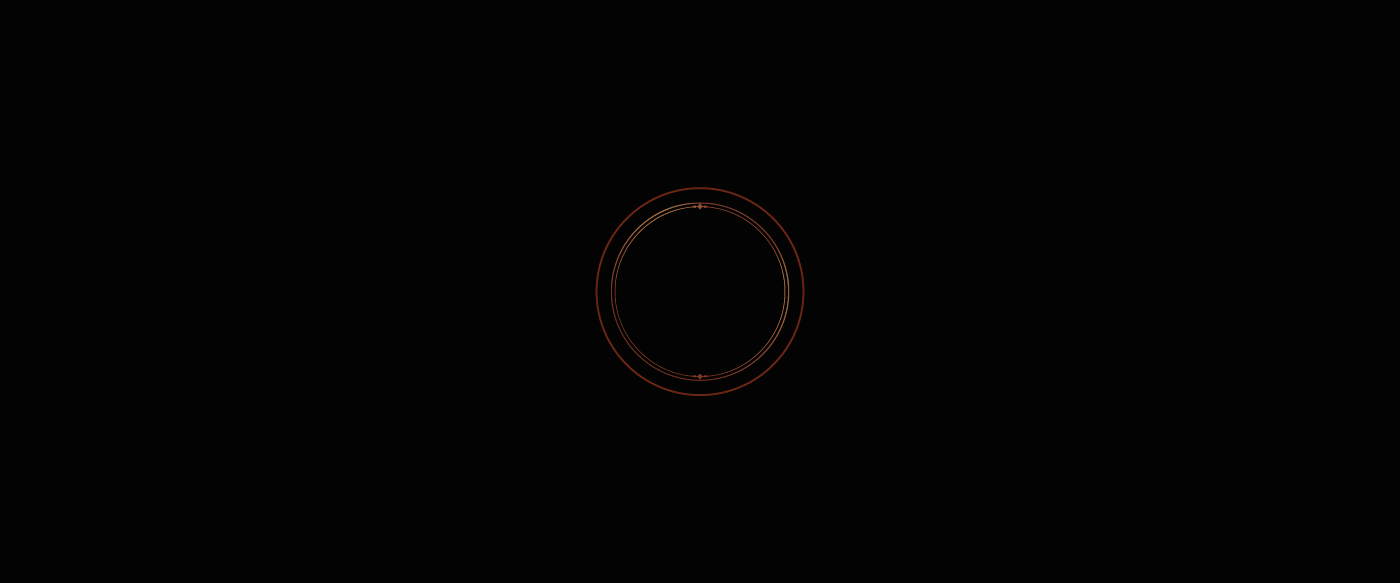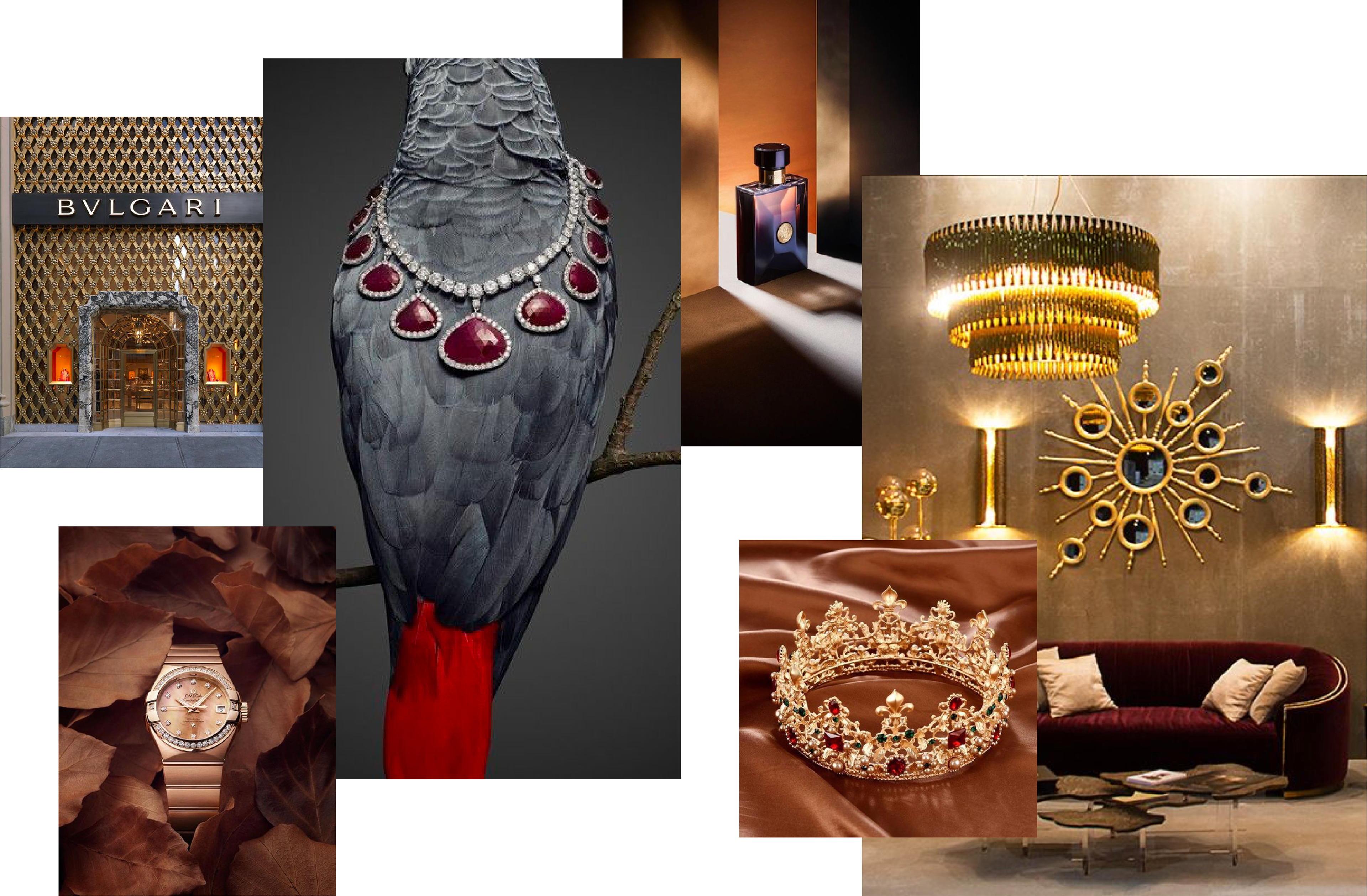 KJ's logo is the combination of serif-bold KJ and the crown - a kind of jewelry that represents power, nobility, and elegance. It also implies that every KJ's customer will be served like a king.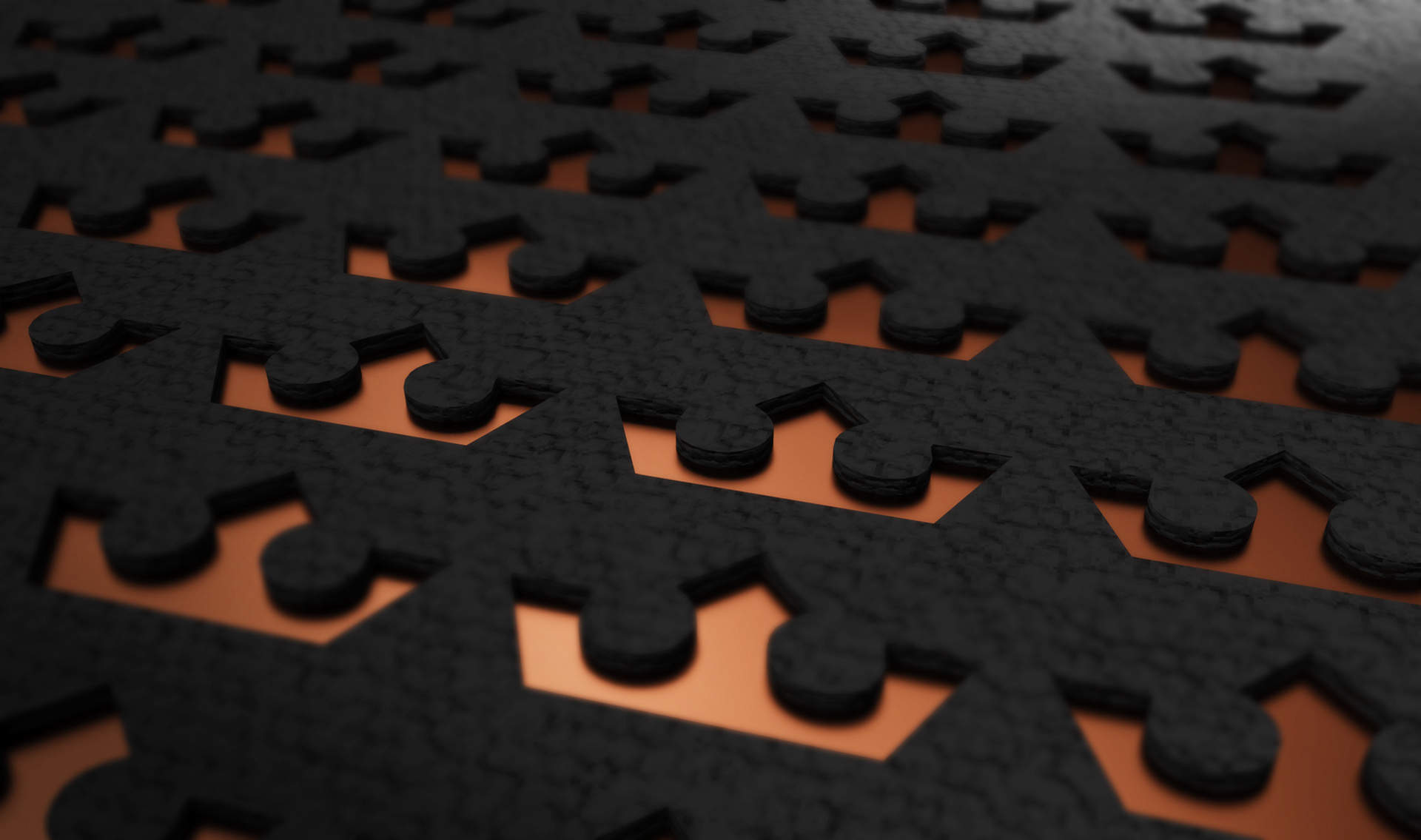 ​–
We worked closely with Mr. Tung, the owner of KJ, on the project and came to an idea of developing a brand identity framework for KJ that highlights it's personalization and targeted customers. The project encompasses everything from brand positioning and messaging, to packaging design, brand collateral and digital design, to the art direction of product photography and illustration.
​​